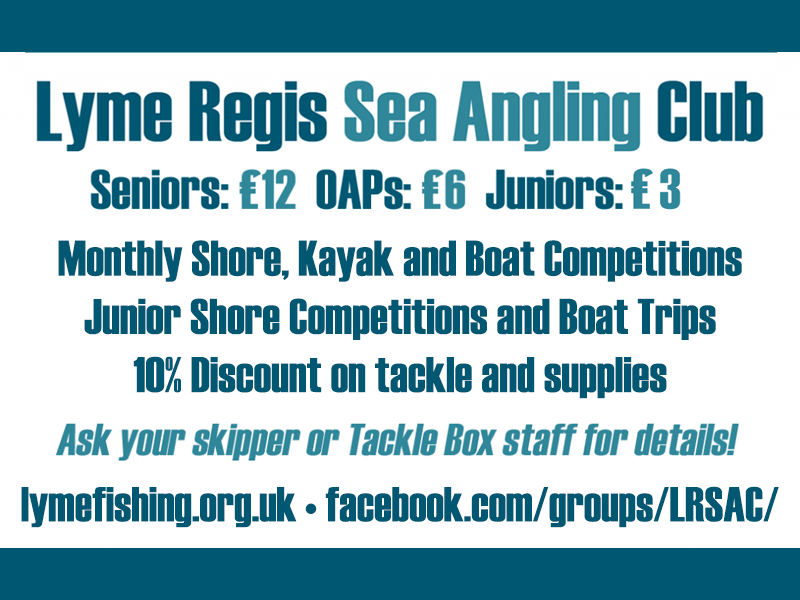 When can I join?
You can join the club at any time during the year.
How much does it cost?
Annual membership (from 1st January) is £12 for adults, £6 for OAPs and Juniors are £3
How do I join?
Pop into The Tackle Box shop in Marine Parade, Lyme Regis and complete a form with payment.
or…
Complete your form and send a cheque made out to the Lyme Regis Sea Angling Club for the required amount(s) to: Mike Hansell, LRSAC Treasurer, Shapwick Court, The Rousdon Estate, Lyme Regis DT7 3XU.